Cheap Healthy Eating - My Own Example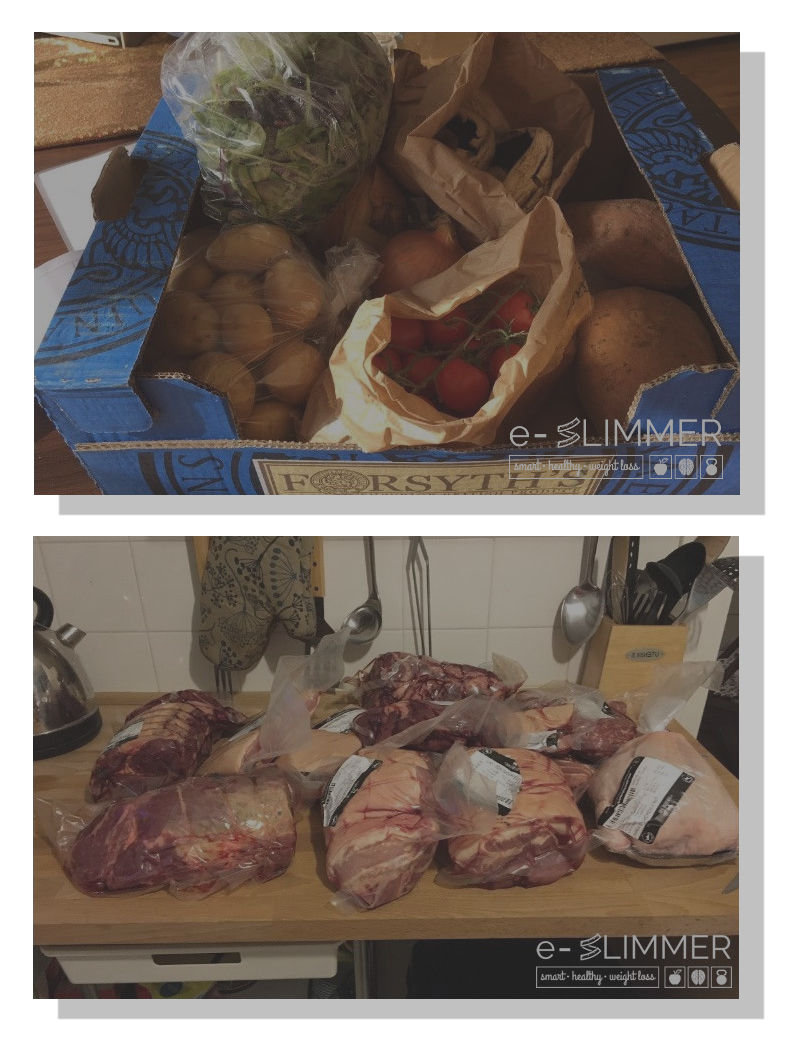 My own food bill for the last month came to £300 (give or take).
Now that may seem expensive to some, but when you take into account how many meals that covers, you'll see, it's actually not.
So £300.

That has covered my meals for the majority of the month.
That's 3 meals a day (and snacks, but we'll leave those for now).
I have had a few meals out, bought a couple of lunches, but mainly I've prepared and cooked most of my meals.
That equates to 28 (days) x 3 (meals a day) = 84 meals. Let's call it 75 to conservatively cover the meals out I've had.
On top of that, the £300 has also covered some of my husbands' meals. He works away quite a bit so he doesn't eat as many home cooked meals as he'd like.  But it's still over 50%.
He's been home 4 days out of the week for this last month, for which he's had 3 meals a day. This equates to 4 x 4 x 3 = 48. I'm taking that down to 45 as we have had a few meals out together.

The average cost of each meal ... £2.50.

£300 has covered 120 meals in total.

Doesn't look so expensive now, hey.
And believe me, we don't skimp on food.
All our meat is free range, grass fed and organic. All of our vegetables are locally sourced.
We've had rib eye steak, T-bone steak (personally prefer rib eye, but I thought we'd give T-bone a go), rack of lamb, extra lean mince beef and a couple of roasting joints.
Not too shabby, even if I do say so myself.
All of this is possible because we plan, prepare and cook our own food.
Sexy it's not. But it definitely is the key to keeping your food bill and your waist line down.
While I was moving, a few months ago now, I wasn't quite organised enough to make my own lunches as I usually do.
I had to buy them.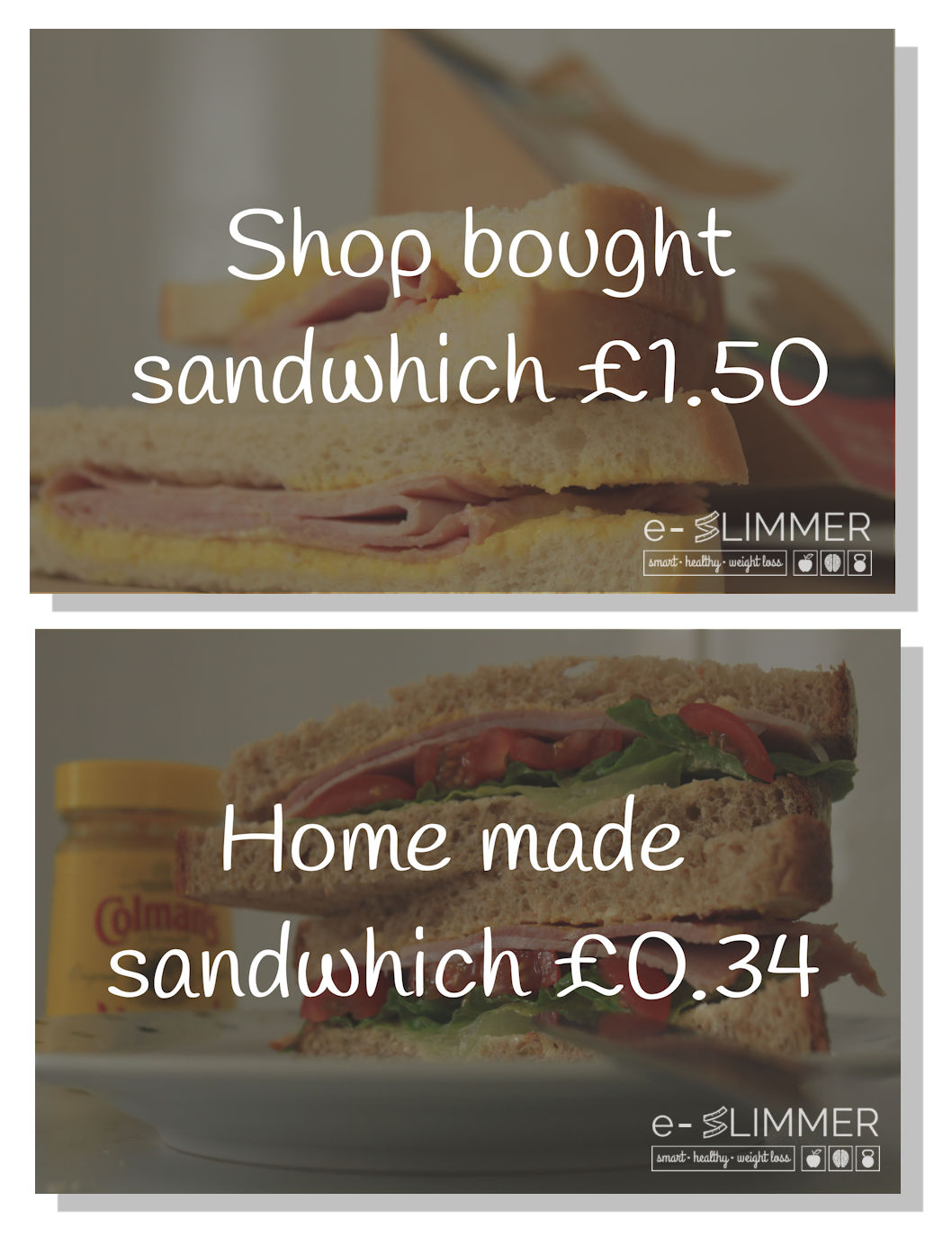 Every day it cost me about £6. Over the 3 days a week I work at the University, buying my lunch cost £72 for the month. If I'd carried on, £864 for the year.
I couldn't quite believe it when I did the figures.

Even if you bought the ingredients to make a sandwich, they would be much healthier than a shop bought sandwich and a fraction of the cost.

By cooking your own food, you know exactly what is going into it. No preservatives to lengthen the shelf life.
No non-food stuffs to chemically enhance the flavour. Just natural, nutrient dense ingredients.
So start cooking. You'll soon see the benefit.