Easy Snack Recipes - Blueberry Frozen Yogurt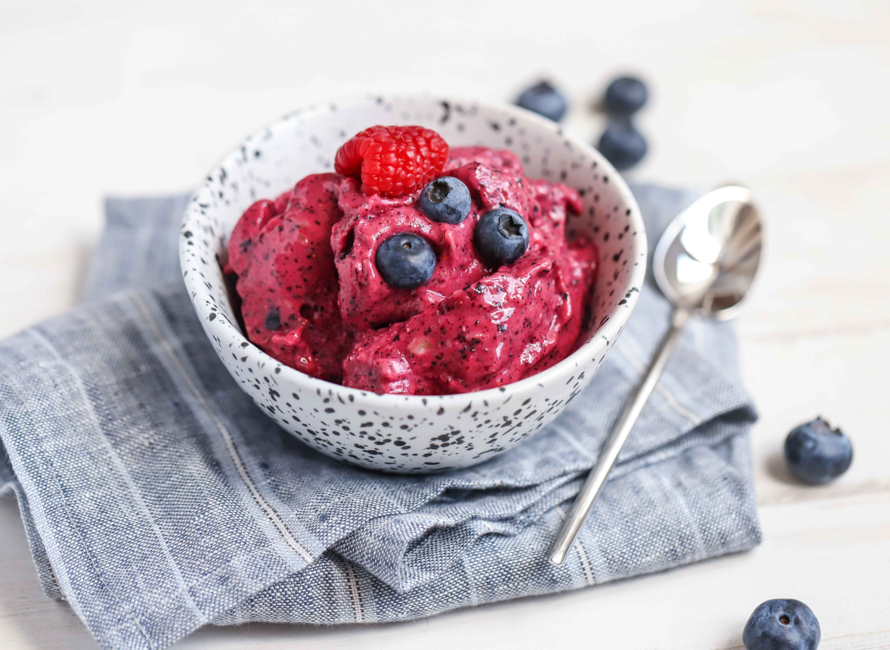 What you Need
2 cups (28g) blueberries, frozen


⅓

 cup (80g) 0% fat Greek yogurt
2 tbsp. maple syrup
2 tsp. lemon juice

What you need to do
Place all the ingredients in a food processor or blender and mix until smooth. Serve immediately with your favourite toppings.
Easy Snack Recipes - Fit Almond Energy Balls

What you need
1 cup (120g) almond meal
2 tbsp. of honey (or maple syrup)

1 tsp. coconut oil, melted

½ tsp. lemon juice (optional)

2 tbsp. desiccated coconut or poppy seeds

What you need to do
Place the almond flour into a bowl, add honey and oil and mix well using your hand, pressing firmly.
Form 6 balls. 
You can also add half a teaspoon of lemon juice to break the sweetness.
Roll the energy balls in coconut poppy seeds.
Easy Snack Recipes - Peanut Butter Protein Fluff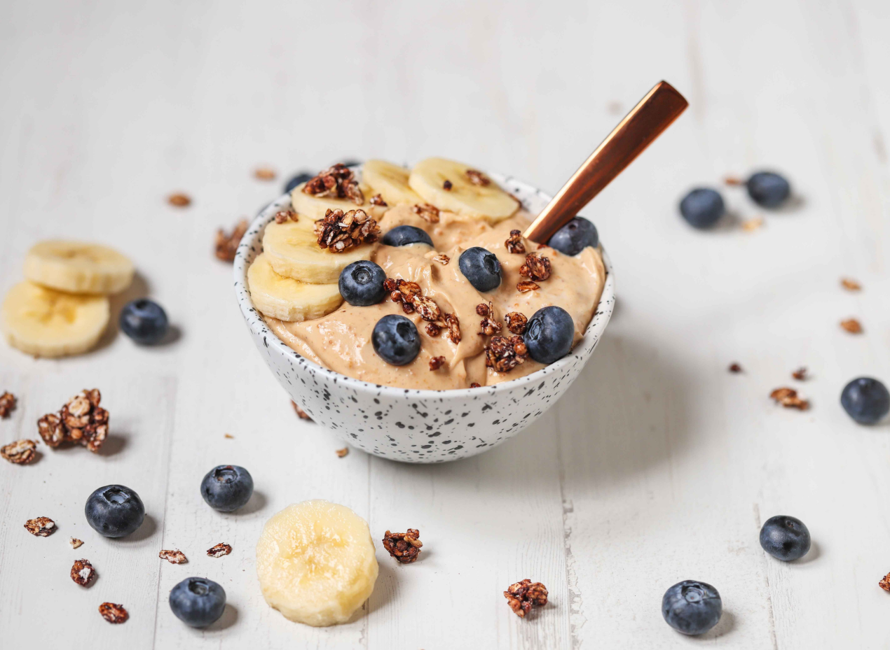 What you need
1 cup (250g) full-fat Greek yoghurt

2 tbsp. peanut butter or almond butter

2 tsp. stevia

favourite garnish (banana, granola, blueberries)

What you need to do
Add the yoghurt, nut butter and stevia into a small mixing bowl and whisk together using a hand mixer, until fluffy.
Transfer the mix into a bowl and top with your favourite toppings to serve.
Easy Snack Recipes - Strawberry Protein Chia Pudding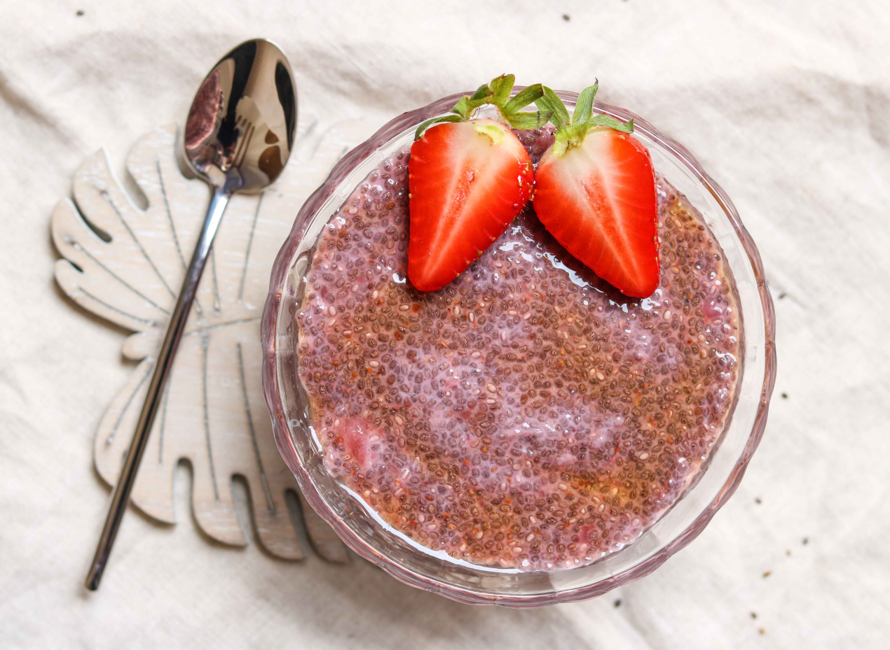 What you need
½ cup (100g) frozen strawberries

scant 1/2 cup (100ml) milk, dairy or coconut

1 tbsp. vanilla whey

1 tbsp. maple syrup

scant 1/3 cup (50g) chia seeds

What you need to do
Blitz the strawberries, milk, whey and maple syrup in a speed blender or food processor.
Add the chia seeds and mix well. Leave to thicken in the fridge for 10 mins, mixing 2-3 times, to ensure it thickens evenly. Serve straight away or store in a refrigerator.
Pro tip: if you leave the pudding in the fridge overnight, you might want to add some extra milk to it before serving as it will become thicker as the chia seeds absorb the liquid.

Easy Snack Recipes - Coconut Banana Millet Custard

What you need
1/3 cup (75g) raw millet

1 cup (240ml) coconut milk

1 tbsp. honey

1 banana

1 tbsp. of lemon juice

What you need to do
Before cooking the millet, rinse it thoroughly in hot water, then bring to the boil with 1/2 cup of coconut milk and 1/4 a cup of water. Simmer for about 15 mins, until the liquids are completely absorbed.
Place the soft groats in the blender or food processor, add the remaining coconut milk, honey, peeled banana and lemon juice. Mix for a perfectly smooth mousse (about 1-2 minutes of high-speed mixing).
To obtain a very smooth consistency, you might need to mix it for a longer period of time, so be patient.
Serve warm or cold.
Serving suggestions:
maple syrup, passion fruit, pomegranate seeds, mixed berries, jam.
Easy Snack Recipes - When Should you Not Snack
I'll say it again, snacking is not bad.
You just need to choose healthy snacks that aren't laden with fat and sugar.
But, if you find you're getting hungry shortly after eating, then you really need to look at what your meals contain.
More protein, more fat, less sugar, will all help you to feel fuller for longer and reduce your need for snacks. 
Easy Snack Recipes - What's your Favourite?
What's your favourite snack?
Whether it's savoury or sweet, just make sure they make you feel awesome.