From Couch to 5k: The Price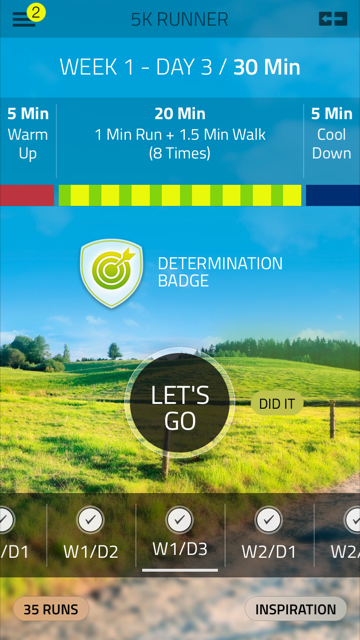 As I mentioned, I bought the paid version of the app.
It was £2.99. So about average for an app. But I still think it's really good value.
For that you get a total of 24 workouts, that you can do as many times as you want. Even after you've reached the distance goal.
The first few weeks of workouts are run/walk intervals. Which you can easily use for a bit of interval training. 
That's endless workouts for your £2.99.
Yes, it's a generic programme.
It doesn't take into account where you're running or any injuries you may have. 
But if you're wanting something more personal you really shouldn't be looking for an app. And you're going to have to spend quite a bit more.

From Couch to 5k: The Workouts
Each workout has been doable and they really don't take up much time.
I won't lie, if you're just starting out and you look at weeks 6-8 you're going to be pretty daunted.
But don't worry.
You get there gradually. Small progressions each time. So you always feel like you can do it.
Ok, I'll come clean ... there were days when I couldn't complete the whole run.
Maybe my head wasn't in it. Maybe I was a bit tired. Maybe the hill I was running up was steeper than I thought. Maybe it was the painful blister on the back of my heel.
Whatever the reason, I just couldn't quite finish it.
But, I didn't let that hold me back, or knock my confidence. I focused on the fact that I was doing something.
And even if I didn't finish the run, I was getting better each time. And yes, the next run I would nail it.  

From Couch to 5k: Motivation Me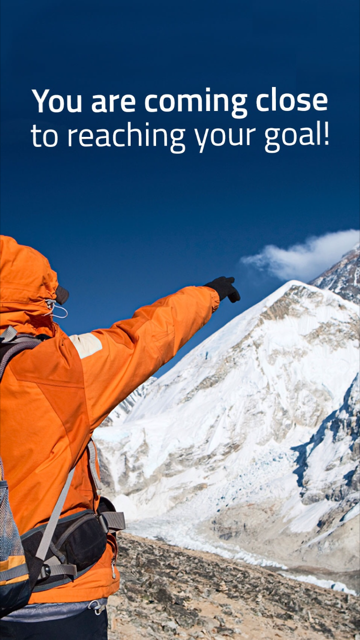 There is a setting on the app called Motivate Me.

If you're thinking 'that'll be cheesy'. You'd be right.
And you can turn it off if it's not your cup of tea.
But I've found it quite useful. The motivation seems to come just at the right time.
When I start to think about how hard it feels, and that I can't do it. The lady with an American accent pipes up with 'keep going, you're awesome' or 'you're doing great, you're nearly there'.
And it reminds me that I am awesome. And, I got this.

From Couch to 5k: The Goal
Having that goal in the back of my mind has really helped to keep me focused.
And that's what I've found most useful about this app.
It's given me a structured programme.
It's easy to see how each run fits into the overall plan and that has really helped keep me running. Even when it's been bucketing down with rain and blowing a gale.
I still headed out.
To get that bit closer.

From Couch to 5k: Was there anything I didn't like?
In a word, no.
There were a couple of times when the app cut out before I finished the final run and it didn't record anything.
It was annoying at the time.
But, I just redid the days. And to be honest, it's probably made me a stronger runner.
Also I don't know whether it was the app, or my phone that caused the problem.
All in all, I've really enjoyed using it.