5 Simple Weekday Dinner Ideas
Do you ever have one of those days?
One of those days where your creativity seems to leave you?
You just don't know what to cook, and what's more, you're so tired you can't even follow a recipe?
I know what it's like. I get those days alot. 
Most of these recipes, not the burgers, can be made with a slow cooker. You just won't need as much liquid. 

What do I do?
I have a few easy weight loss recipes that I fall back on. Ones I don't need a recipe. I just bung the ingredients into a pot and away we go. 
Want to know what they are?
Easy Weight Loss Recipes: Stew
This is an awesome one pot dish. I am so into one pot dishes at the minute.
Stew vegetables are traditionally root vegetables, and for good reason. You're going to be cooking them for quite a while, think 4 hours, so softer vegetables will be mushy.
That's not to say you can't use them though.
If you like mushy vegetables then go for it. But you can also add them towards the end of cooking.
Sweet potatoes, potatoes, onions, swede, carrots and parsnips are thought of as traditional stew vegetables. You can also add cabbage, peas and leeks if you want more greenery.
Now, some people, seer the meat and brown the vegetables before adding the water and cooking in the oven. I tend to just chuck everything in a pot, and it always turns out lovely. You should find what works for you.
The thing I love about stews is that they are soooo cheap.
Because you're cooking the meat for a while you can use cheaper cuts. Shin of beef, tenderloin, brisket, all work really well. You can also go for chicken and turkey thigh, if you don't fancy beef.
What to serve it with?
Dumplings get my vote.

Easy Weight Loss Recipes: Bolognese Sauce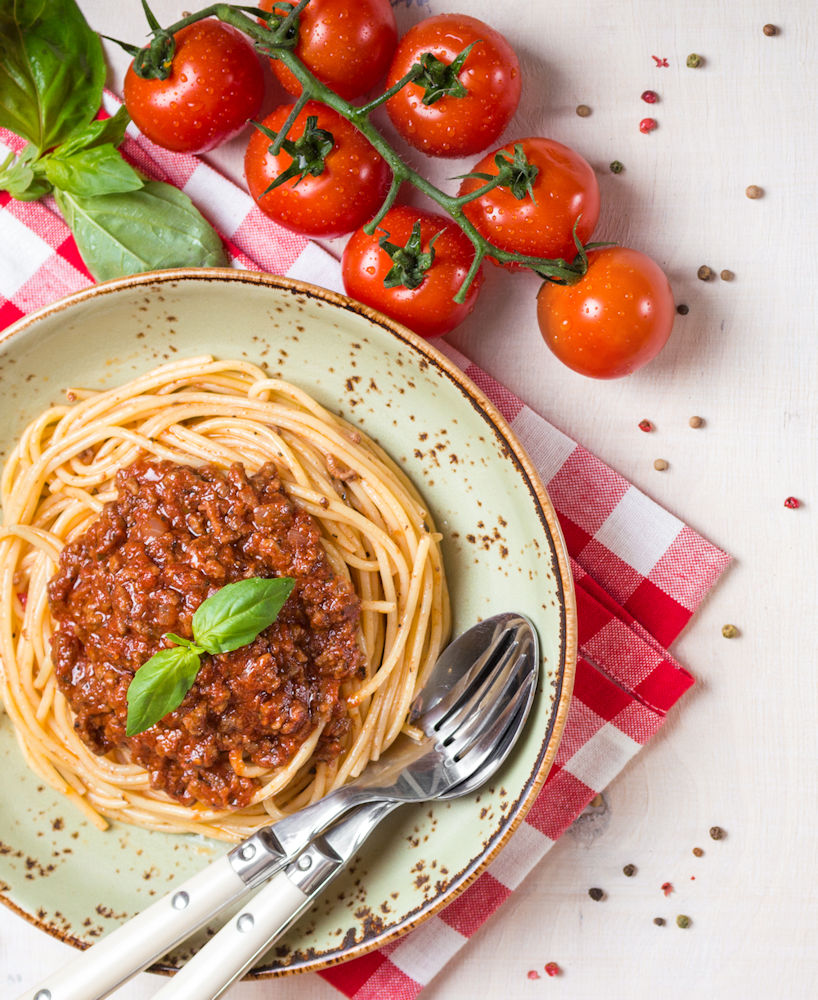 I love Bolognese.
It is so easy to make, and really versatile.
To make it healthier, and go a lot further, fill it out with lots of vegetables. Carrots, onions, mushrooms, peppers, tomatoes, peas. Anything you fancy really. Chop them into small cubes.
Fry all of the veggies, with the mince beef, until cooked. Cover with a can, or two (depending on how much meat and veggies you have, and how sloppy you like your sauce) of tomatoes, add some mixed herbs, a splash of Worcester sauce, and simmer until the tomatoes are cooked down. I usually let it simmer for about 30 minutes, stirring every now and then.
Think Bolognese can only be severed with spaghetti?
Think again.
It is the most obvious, but not the only option.
You can use it to make a French bread pizza. Cut a French stick in half, top with the Bolognese sauce and grated cheese and pop in the oven (about 180) until the cheese is melted.
Or, you could use it to stuff peppers.
Remove the core and seeds from the pepper. You can either leave it whole or cut it in half. Fill with Bolognese and pop in the oven, again at about 180, until the pepper is soft. You can also top with grated cheese if you fancy.
The grated cheese, in all of these suggestions, is optional.

Easy Weight Loss Recipes: Soup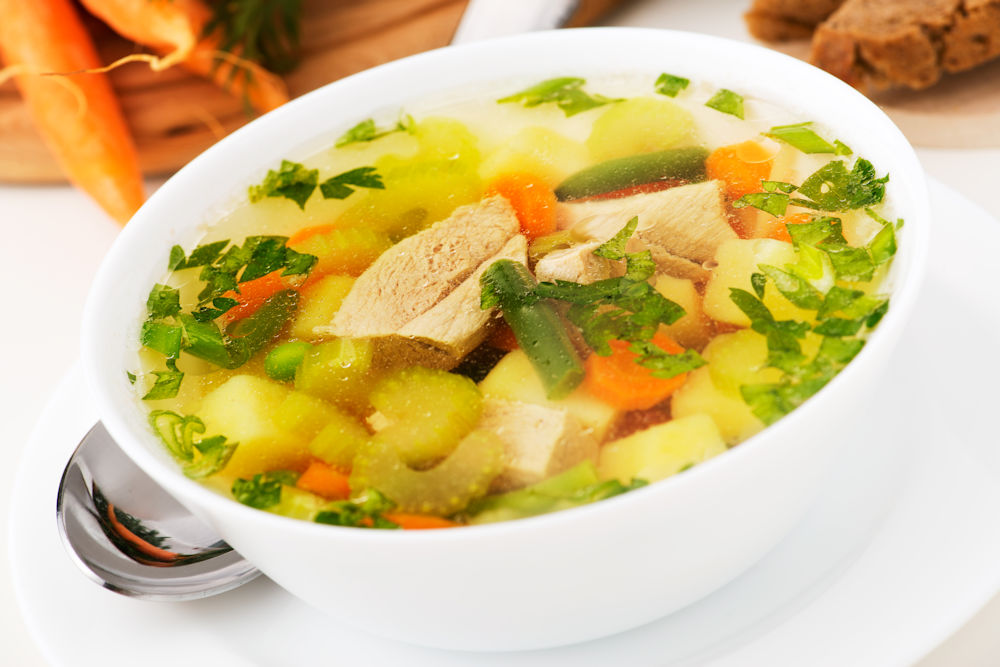 People tend to turn their noses up at soup, thinking it's not a full meal, it's just a starter.
But a good soup can be really filling and very nutritious. They are an excellent way of getting loads of veggies into your diet. Or, your kids diet.
Just choose any veg you like. Put it in a pan. Cover them with stock and cook until the veggies are tender. Then whiz it up with a blender.
If you want to be more adventurous, you can have a go at making your own stock. 
Now this isn't essential, there are shop-bought options. So why bother? Because homemade bone broth, stock, is so good for you.
So, if you are interested here's how I do it…
Put a whole chicken in a large pot and cover with water. Add a carrot, celery stick, 2 cloves of garlic and a spring of rosemary. Cover and cook on a low heat for about 6 hours, or until the chicken is cooked.
Remove the chicken and take the meat off the bones.
I tend to make this when I'm making chicken soup, so at this point I'll also remove enough liquid to make my soup.
Put the bones back into the leftover water, with more veggies, garlic, rosemary and water if needed and cook for a further 24 hours.
After 24 hours, let your stock cool and pass the liquid through a sieve into a clean bowl. Pour into receptacles for storage.
Ideas for storing?
Pour into muffin moulds and freeze. You then have ready to go, homemade, frozen stock cubes.
Or, keep in a glass container in the fridge for a snack. It'll keep for about 4 days.

Easy Weight Loss Recipes: Curry
Curry is another favourite of mine.
Again, it's so easy to make and really tasty.
The sauce can be made with canned tomatoes, coconut milk, stock. Or, if you fancy a drier curry, mix the spices with olive or yogurt, marinate your meat/chosen base for up to 24 hours and cook in the oven.
But let's go back to a more traditional curry.
First, what curry are you going to make?
Meat or vegetable? It really doesn't matter. You can even make your meat go further by filling it out with lots of veggies.
As a base, I tend to go for onion and chicken, and then throw in whatever else I have laying around.
You can go for other meats, but depending on what cut you use, you might have to cook it in the oven for a couple of hours (or slow cooker), to make it tender. See the stew recipe below.
When you've decided what you're going to use, fry the meat in sauce pan until cooked. Add any other vegetables you want, and continue cooking until they are tender.
Now to add your spices.
There are plenty of pre-made curry powders around so you don't have to make your own. But if you want to, it's really easy.
Cumin, turmeric, ground coriander and chilli powder will make you a basic curry. To be honest, I add extra cumin and turmeric even if I'm using a pre-made curry powder. They are so good for you, you can never have enough of them.
Coat your meat and veggies with your chosen spices and cook for about five minutes. This will make sure the spices don't have a powdery taste and they are all mixed up nicely.
Then add your liquid. Bring to the boil and then reduce the heat to a simmer and simmer for about 30 minutes, stirring occasionally.
Serve with rice, cauliflower rice, naan bread, or pitta bread and salad if you've gone for a drier curry.

Easy Weight Loss Recipes: Burgers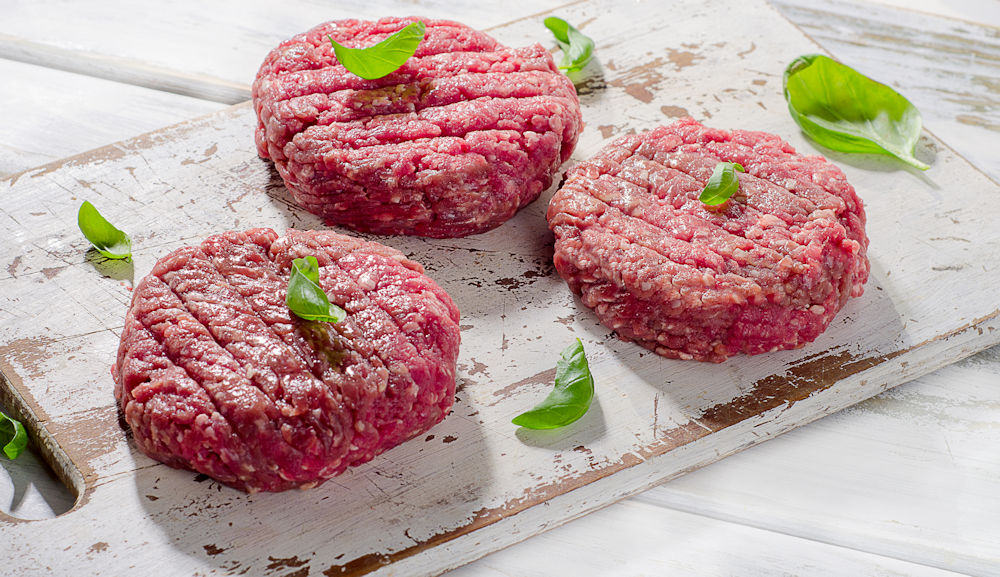 Burgers.
Who would have thought they would be on a list of easy weight loss recipes?
Well they are. And not only that, they're really easy to make and quite cheap too.
Essentially, they are mince, an egg for binding and flavouring. Add everything to a bowl. Mix thoroughly, with your hands. Then divide and mould into burger shapes.
They are really that simple.
So what flavours can you have?
It really depends on what you fancy.
I tend to stick to flavours that go together traditionally.
By that I mean, mint jelly for lamb. A big dollop of horseradish for beef. Apple sauce for pork. Cranberry sauce for turkey.
If you want to make them even healthier, and go further, the same rules apply as above, add veggies to them.
I like shredded parsnips with beef and horseradish. Shredded carrots with lamb. Shredded beetroot with turkey. And shredded apple with pork.
I have seen recipes with breadcrumbs but, personally, I don't like the consistency they give the burgers, so I don't use them.
But try them for yourself. See what you think.

Easy Weight Loss Recipes: Your turn
These are a few ideas for you to get your chops around. They can really get you out of a tight spot if you just don't know what to cook.
What's your favourite easy weight loss recipe?
Let me know in the comments below.