Weight loss vs fat loss - What's the Difference
The weight loss vs fat loss debate has been raging for quite some time. And does cause a lot of confusion.
So, to help clear it up I'm going to start by explaining what weight loss is and why it is different to fat loss.
Because, no, they're not the same.
Excuse me if this sounds patronising, it's not meant to be. It's just a starting point.
When you lose weight your body weighs less. You jump on the scales and they read less than they did the day, week or month before.
But where does that weight loss come from?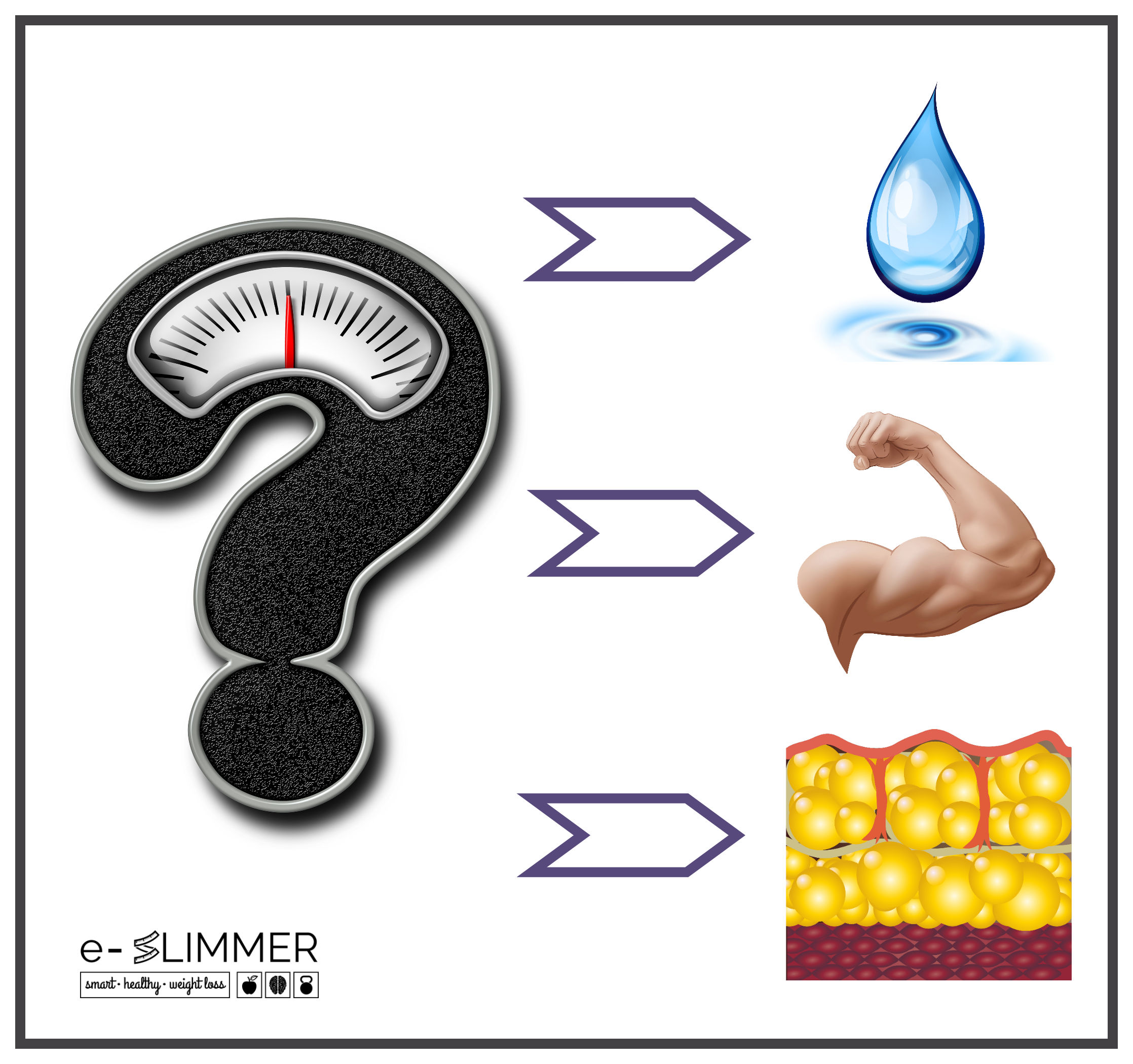 Weight Loss vs Fat Loss - What is Weight Loss?
The most common places are fat, muscle or water. Us women are also a bit lighter after that time of month. But I'm not going to focus on that here.
Water is actually the most common cause of weight fluctuations. Increases and decreases.
Now you might be thinking that because you drink a lot of water your weight can't be due to a loss of water.
But, that's not actually the case.
Water is stored in your muscles and your liver, attached to a substance called glycogen.
Glycogen is a form of carbohydrate that is stored ready to fuel energy intensive activity like sprinting.
When you deplete your glycogen reserves, either through a strict diet or lots of high intensity training, you also lose the water that's attached to it.
Conversely, once you replace your glycogen reserves, either through a binge or refuelling after training, you also replace the water.
This, results in weight fluctuations.
So, that's how your weight loss could be water related. But what else could it be?
Well, it could be muscle.
To be honest, this is less likely. Your body generally wants to hold onto it's healthy tissue. But under certain circumstances it can happen.
What are those circumstances?
Not eating enough for a prolonged period. If you drop your calories too drastically, to quickly, you are telling your body that there's not enough food. That there's a famine.
When this happens, your body will cling onto your fat reserves, because that is what fat is for. To get your though a famine.

To make up for the energy you're missing, your body will turn to your healthy tissue. Your muscle.
Lastly, weight loss could be down to fat loss.
This is what you want.
It happens when you're in a calorie deficit, so you're moving a bit more, eating a bit less, but your body is not worried about a famine.
It knows that food is plentiful. It's going to get what it needs.
Then you will start burning fat instead muscle.