The activity tracker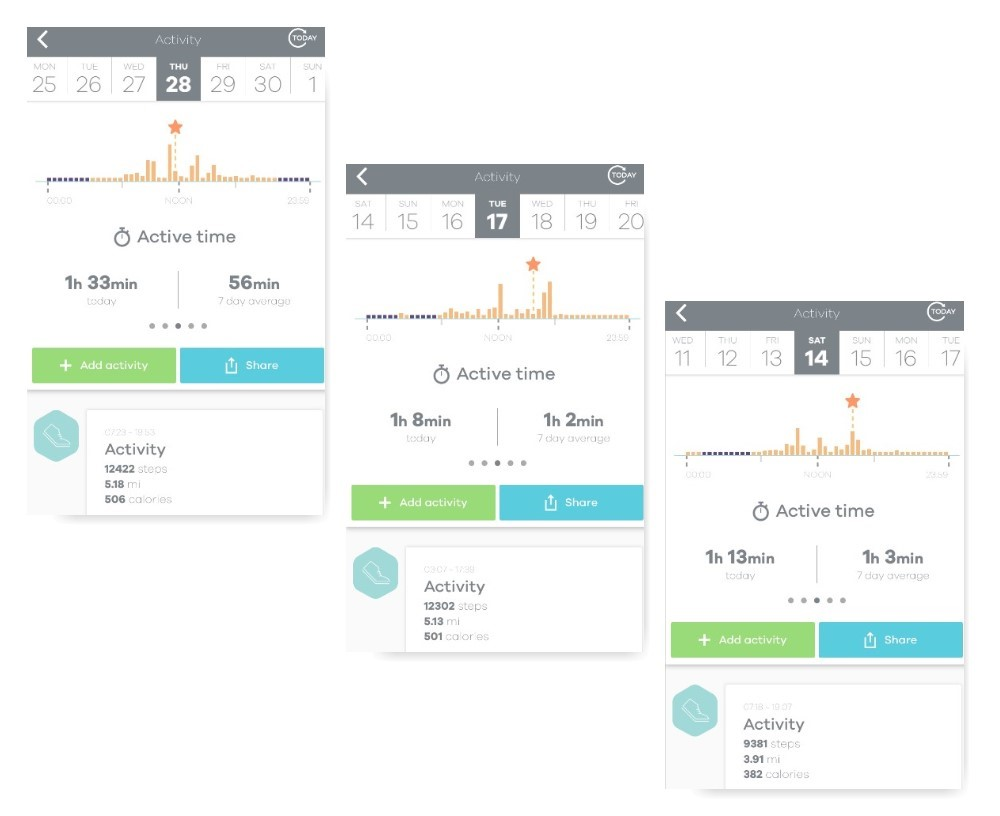 I started getting a bit obsessed with activity tracking when I realised my phone (iPhone 6) tracks steps and distance travelled.
But the problem with using my phone was that I couldn't take it everywhere with me.
It's a bit cumbersome. And you just look a bit weird when you take your phone to the loo with you in work.
So using the LEAF has been really good.
I've been able to keep it on for all of the activity I've done over the past month. Walking, pole dancing, bootcamp, playing badminton.
It's been a bit of an eye opener.
Both to how much I move around, and at the same time, how little I move around.
What I mean by that is ...
I exercise/workout/train quite regularly. I tend to do something every day. And when I do, I give it my all. Well, at least as much as I can give that day.
But that's about it.
After my workouts I tend to be very sedentary.
Sitting in front of a computer writing blog posts, or when I'm at my day job, tracking budgets, spreadsheets and e-mailing people.
I don't move a lot during the day. Which is also where the LEAF comes in handy.